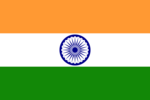 travel
Ernakulam, Kerala, India, 2017
January 15th - 23rd, 2017
After a total of 31 hours travel time from Minneapolis, our trip to India started in a small village called Kurumassery in the Ernakulam district of Kerala state.
A catholic priest friend of Maggie's kindly set us up with sleeping and hospitality arrangements. For the six nights we stayed in Kurumassery, I stayed with Father Xavier in his rectory guest room. Maggie stayed a half mile away at a convent. His hospitality was unlike anything I've ever experienced and I'm so grateful for his kindness.
During our seven days in Kerala, Father Xavier and his driver Kuttan took us all over. They invited us into their family's homes and took wonderful care of us.
All photos were taken with an iPhone 6s plus and a Canon Digital Rebel. Here are some of my favorite shots from the experience.