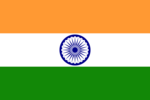 travel
Chennai, Tamil Nadu, India, 2020
February 6th, 2020 – February 10th, 2020
Our second trip to Chennai
We once again stayed at the same hotel, the Accord Metropolitan, as in our 2017 trip). It was, once again, a wonderful experience. 10/10 would recommend to a friend.
On the photography side of this trip, in addition to typical street scenes, I had a lot of fun capturing scenes while in motion, typically through the point of view of an auto ride.
We took a day trip to Pondicherry, which is a beach town full of interesting sights. Close to Pondicherry we visited the curious city/utopian world called Auroville.
Below are my favorite photo captures from our trip.